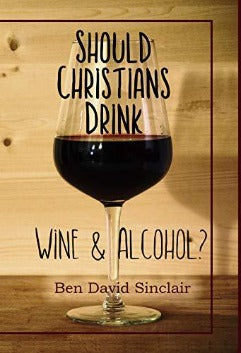 Should Christians Drink Wine & Alcohol?
---
By Ben David Sinclair
There is a continuing controversy among many believers about social or moderate drinking. This book addresses the controversy surrounding the moderate drinking of alcohol. It defines the word wine in the biblical and historical contexts. The one-wine and two-wine positions are evaluated in the light of historical, grammatical, theological, and medical evidences. Three misunderstood Scripture passages referring to wine are explained, and five biblical principles demanding abstinence from all alcoholic beverages are presented. This book is well researched and strongly reinforced with sixty-nine footnotes and a five-page bibliography. Any student who is researching this topic will find this book a valuable resource. Any Christian seeking a biblical perspective on wine and alcohol will find the arguments in this book convincing.
SKU:
---
Share this Product
---
More from this collection