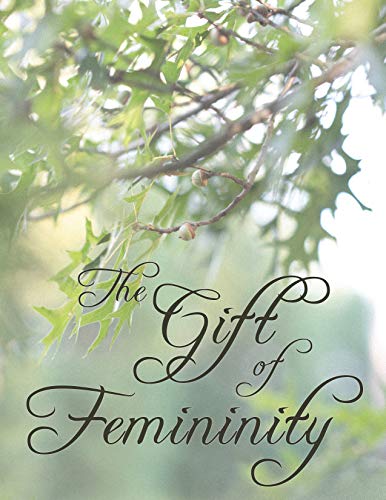 ---
By Elizabeth Roy
My dear friend, that which is truly beautiful gives us a foretaste of heaven. As a woman, in the finest sense of the word, I am able to bring a taste of heaven into the lives of those around me. The gift of femininity can be fine-tuned so as to produce the most beautiful tones of love: love for God and love for others. This, in turn, produces a constant joy and a divine calm in my heart and life. I beseech you to invest the time to uncover the power within the feminine nature and so change the world around you.
Designed to be worked through alone or with a small group, these seven chapters have life-changing potential. Written through personal experience and with a deep passion for helping women understand what is the true, holy, and profoundly influential nature of their position, this study lays out very clearly the issues every woman must grapple with in order to be the most effective within her sphere of influence.
The Gift of Femininity is part of a greater work borne out of The Society of the Desperately Dependent. This is a gather of women that humbly acknowledge their deep need to practice the presence of Christ in their daily lives by seeking to sit closer to God and learn of His ways, and thereby find true rest for their souls and practical direction for their life.
Perfect Binding; 151 pages
Also Available on Kindle - The Gift of Femininity 
ISBN: 978-1-7340659-0-9
SKU:
---
Share this Product
---
More from this collection